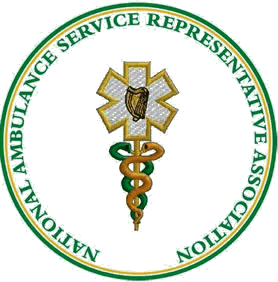 The National Ambulance Service Representative Association (NASRA) has today (Weds. November 8 th ) strongly criticised proposed new proposals for on duty meal breaks for paramedics as unacceptable and insulting to the work of staff in demanding and stressful roles.
NASRA National Chairman, Michael Dixon said the new proposals take no account of the realities facing paramedics undertaking 12 hour shifts at the frontline of the emergency services.
'NASRA has been made aware of proposals brought forward by management for the introduction of meal breaks for the staff of the National Ambulance Service (NAS).
These include :
• If a crew is tasked to a call in the second 15 minutes of their structured 30 minute break they are deemed to have received their break.
• When the crews break is due the dispatcher will make them aware that they are on break which will be adjacent to their current location at that time. This in the first instance may be a hospital, ambulance base or other location where the crew have access to toilets and rest facilities that facilitate them to rest i.e. McDonalds, Apple Green filling station etc.
• For those crews who bring their lunch to work with them they will have to have their lunch in their ambulance if they wish to avail of the structured break to eat.
Mr Dixon said that bizarrely the new proposals were the first formal recognition by the NAS that paramedics are actually entitled to a meal break during their working day/night.
'However, the restrictions and demands built into these proposals are at best unfair and at worst are demeaning to ambulance crews, most of whom are working 12 hour shifts.  The notion in 2017 that staffs lose their lunch break if it is interrupted by a call out, that staff are directed to fast food and rest stations for their meal breaks or that paramedics must eat in crowded, high tech ambulances is draconian and unacceptable in this day and age. These rules would not be tolerated in any other section of the workforce.'
'We have examined rostering and rest time arrangements for paramedics in other EU countries and elsewhere,  and nowhere are ambulance crews expected to meet the kind of draconian and unreasonable conditions now proposed by the NAS. The norm in other jurisdictions is that the demands on frontline emergency staff are recognised by management and proper working arrangements are put in place to allow crews adequate breaks.'
'NASRA is demanding that NAS management recognise that frontline paramedics deserve proper, workable meal arrangements that take account of the special circumstances and working conditions faced by paramedics at the frontline line of increasingly demanding and stressful emergency services.'
Media Contacts: Derek Cunningham 086-2430535