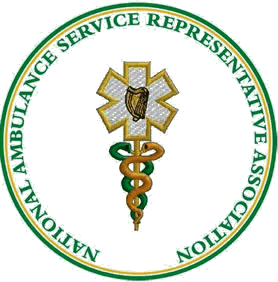 The National Ambulance Service Representative Association (NASRA) said today (Friday, 15 th Sept.) that the latest statistics from the National Ambulance Service on the incidents of breakdown of ambulances in 2016 shows a continuing dangerous level of ambulance breakdown and highlights the need for more urgent investment in replacing aging and high mileage vehicles.
NASRA National Secretary, Tony Gregg said the latest figures released under Freedom of Information (FOI) that more than 200 ambulances required breakdown assistance last year, and that one in 20 of the NAS fleet has more than 300,000 klms. on the clock points to a potentially dangerous situation for both patients and ambulance crews.
'Unfortunately, we have seen a number of near tragic incidents around the country resulting from mechanical faults in the ambulance fleet in recent years. These were in part responsible for the programme of replacement that began in 2015, but it is now time for the complete decommissioning of aging and 'clapped' out ambulances which should have no place in a modern National Ambulance Service that has a greater and more importance role in the delivery of health services than ever before.'
Editor's Note : Of the 203 breakdowns that occurred in 2016,
45 occurred in the Dublin area and 63 occurred elsewhere in  Leinster .
A total of 25 ambulance breakdowns were recorded in Connacht, 46 took place in  Munster , and 24 occurred in Donegal, Cavan and Monaghan.
The county in which the highest number of breakdowns was recorded outside of Dublin was  Kildare , where ambulances required roadside assistance on 16 occasions during 2016.
Media Contact: Tony Gregg 086-3344186, Derek Cunningham 086-2430535