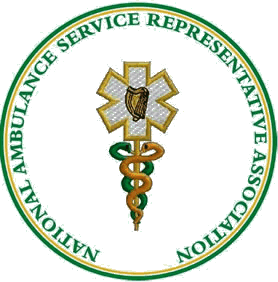 The Psychiatric Nurses Association (PNA) said today (Friday 18th January) that the refusal of the HSE to respond to invitations from the Workplace Relations Commission (WRC) to talks to find a resolution to the dispute on the right of 500 PNA ambulance personnel to be members of the union is irresponsible, and a flagrant abdication of HSE's responsibility to engage in resolving this legitimate dispute.
PNA ambulance personnel members will hold a one-day national strike on next Tuesday (Jan 22 nd .) in pursuit of their demand to be members of, and represented by, the union of their choice.
PNA General Secretary, Peter Hughes said the HSE has now ignored two requests from the WRC to attend talks to find a resolution to the dispute, which commenced with phased industrial action last November.
'For the HSE to refuse to attend WRC talks and continue to attempt to resolve this dispute through their lawyers is irresponsible in  the extreme, and goes against all standards of good industrial relations.  Highly professional and dedicated ambulance personnel find themselves forced to the brink of a national strike because of an incomprehensible stand by the HSE to try to deny them the right to be members of the union of their choice, and to force them to be members of a union that they have repeatedly shown they do not want to be members of.'
'I have written to the Minister for Health , Simon Harris to alert him to the refusal of the HSE to attend WRC talks or to engage in standard discussions on contingency planning at both national and local level ahead of next week's one day strike.  I have told the Minister that the tactics of the HSE in this dispute have only added to public concern about the adequacy of the national ambulance services to cope during the strike. '
Sinead McGrath, PNA ambulance personnel branch Chairperson said: 'Minister Harris must intervene in this dispute which is solely of the HSE's making. Ambulance personnel made it clear eight years ago that they wanted to be members of the PNA and the ambulance branch of the PNA have successfully represented their interests since the branch was established.  The Minister must instruct the HSE to engage with the industrial relations machinery to end this dispute and allow ambulance personnel the right to be members and represented by the trade union of their choice. '
Media Contacts:    Derek Cunningham (086-2430535), Peter Hughes (087-2103514), Sinead McGrath (087-766 8814),