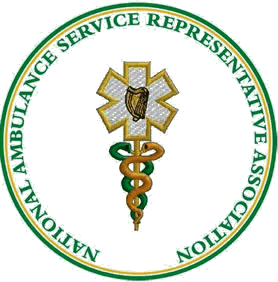 Restoration of pay and conditions demanded at annual delegate meeting
The National Ambulance Service Representative Association (NASRA) said today (Friday 21 st April) that a reduction in the retirement age from the current 67/68 years of age (for post 2010 recruits) to 62 and the restoration of all salary cuts and deductions for current staff and new entrants are among the key demands for paramedics to the Public Sector Pay Commission.
Speaking at NASRA's annual delegate meeting in Carlow, NASRA National Chairman, Michael Dixon described the current retirement age for paramedics as 'punishing'.
'A reduction in the retirement age for existing and new staff is urgently needed to take account of the demanding and onerous duties carried out by modern paramedics within the health services. In particular NASRA points to factors such as significant exposure of Ambulance Paramedics to challenging and traumatic events not experienced by other public servants, continuous shift patterns changes from night to day, and non-sustainable sleep patterns as some of the unique factors faced by paramedics and which justify a reduction in the retirement age to 62.'
Michael Dixon said the Pay Commission must recognize that the National Ambulance Service and the demands on paramedics have developed beyond recognition over the past 25 years and this evolution and development is continuing year on year.
He said NASRA will be demanding full restoration of the cuts in pay and allowances imposed on paramedics in recent years.
'The recent HIQA Report on the NAS highlighted the staffing shortages in the service and the need for new recruitment of paramedics.
'HIQA has identified the need for more staff in the NAS, but the Government must accept the reality that with the progressive erosion of pay and conditions in recent years the career of paramedic is no longer attractive. NASRA is determined to restore pay and conditions to ensure that the role of paramedic is a valued and respected profession for those who want to play a vital role in our health and emergency services.'
Media Contact : Derek Cunningham 0862430535