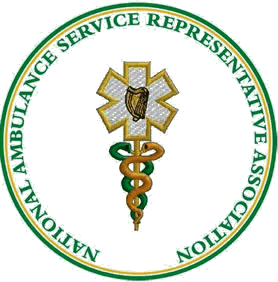 The Chairman of the National Ambulance Service Representative Association (NASRA) has described media reports that phone calls in the National Ambulance Service (NAS) were routinely recorded as very disturbing and worrying.
Speaking at the Annual Delegate Conference of NASRA in Tullow, Co Carlow, Michael Dixon called for a full investigation by the HSE into the allegations that internal and external phone lines in the NAS were recorded and recordings were shared with other State agencies.
'This would represent a serious breach of the rights and privacy of ambulance personnel across the country and must be fully investigated by the HSE. There is also a clear role for the Data Protection Commissioner to fully examine the implications of this practice from a data protection point of view.'
Addressing the NASRA meeting, Des Kavanagh, General Secretary of the Psychiatric Nurses Association (PNA) to which NASRA is affiliated, said NAS Paramedics are highly skilled and professional but as shown by the recent Primetime Investigates programme they are being let down by NAS management.
Prime time demonstrated that:
In recent years the HSE has, in accordance with Government policy, moved to reduce the number of A&E Departments throughout the country.
At the same time the number and availability of ambulances has also reduced. The combination of these two policies seems contradictory in the extreme.
Large numbers of very expensive Ambulance Vehicles are commandeered by managers and seem rarely available to the Public. 240 calls being covered by 60 of these vehicles in 12 weeks equates to one turnout every 3 weeks.

'The Dail Committee on Public Accounts should be examining this,' concluded Mr Kavanagh.
'The other issue which must be addressed by NAS management is why is such highly professional staff treated as second class Public Servants? Why are they the only professional grade treated as 'Servants' under the Superannuation Acts, etc.?, and why are the Managers of the NAS failing their professionals so badly by not engaging proactively with the Department of Health and HSE to ensure this anomaly is corrected'?
Media Contacts : Mick Dixon 086-2704736/Derek Cunningham 086-2430535