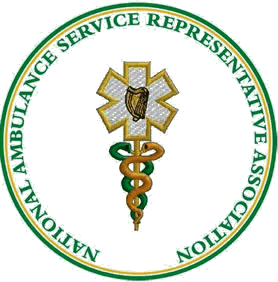 The National Ambulance Service Representative Association (NASRA) said today (Friday ) that paramedics remain committed in their total opposition to the savage cuts in pay and conditions contained in the Croke Park II proposals.
At the ADC of the Psychiatric Nurses Association in Galway, NASRA National Chairman Mick Dixon said paramedics has adopted a consistent opposition to the Croke Park II from the outset and it welcomed the rejection of the proposals by public sector unions earlier this week.
'NASRA has made it clear from the outset that paramedics who have already accepted a reduction in pay of up to 30% together with punishing roster changes and extended hours, will not tolerate the further cuts in their pay as envisaged under the Croke Park 11
'Under Croke Park I, the EMT's, Paramedics and Advanced Paramedics have shown their commitment again and again to contribute to increasing productivity and achieving efficiencies across the emergency services, but we are not prepared to have our professionalism and dedication taken for granted by a Government that continuously targets vital front line services for cuts as if we are a bottomless well.'
'NASRA remains committed to the 24/7 Alliance, we remain committed to no further cuts or changes to the pay and conditions of frontline Paramedics. Most importantly we remain fully committed to continue this campaign against a Government hell bent on slashing the income of frontline staff.
NASRA acknowledged the support and professionalism of our parent union the Psychiatric Nurses Association. Their dedication and understanding to their own members has been second to none and their foresight in accepting Paramedics and Firefighters into the fold was not only unique but has shown to all their union counterparts a far greater understanding by the PNA of all frontline personnel issues.
Media Contacts : Mick Dixon 086-2704736/ Derek Cunningham 086-2430535