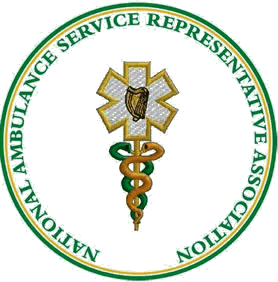 The National Ambulance Service Representative Association (NASRA) is holding a series of meetings in Donegal, Cork, Westmeath and Cavan in the last week of March as part of its ongoing campaign of opposition to the Croke Park II proposals.
NASRA has voiced strong opposition to the Croke Park II proposals and last week NASRA members embarked on a series of protest actions against the pay cut plans. This involve
- Withdraw the goodwill use of private mobiles while on duty.
- Only use Ambulance Control Sat Navigation system.
- Refuse non rostered duty at public events.
- Refuse to use personal laptops to facilitate training and up skilling.
NASRA National Chairman, Mick Dixon said the meetings would support paramedics in their opposition to Croke Park II.
'In taking they actions frontline paramedics are laying down a marker for the Government that they will tolerate any further cuts in their pay, directly or through cuts in allowances, as proposed under the Croke Park II agreement .
'Paramedics have delivered more changes and savings than any group under the original Croke Park Agreement but are not to be treated with any fairness or equality when it comes to the implementation by the Government of this new agreement.'
'The frontline services are the life blood of providing 24/7 emergency care and emergency services, but paramedics are not prepared to have their professionalism and dedication taken for granted by a Government that continuously targets their pay and conditions.
Media Contacts : Mick Dixon 086-2704736/ Tony Gregg 0863344186/ Derek Cunningham 086-2430535