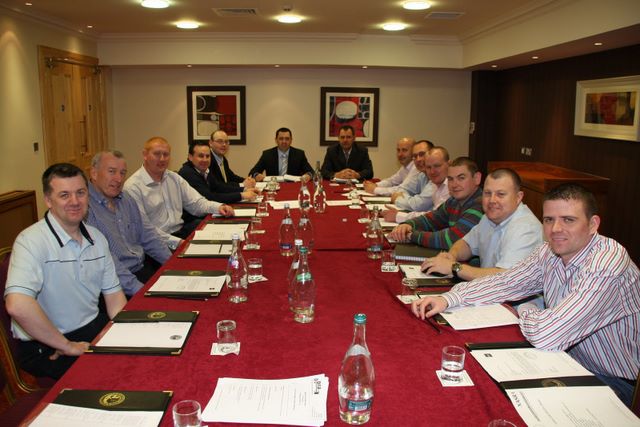 Delegates from the National Ambulance Service Representative Association made history on April the 15 th when they elected their first ever officer board at their inaugural Annual Delegate Conference in the Knightsbrook Hotel, Trim, Co.Meath.Delegates from the three NAS divisions and from the four provinces of Ireland turned out for what was a truly historic occasion.
As the delegates from NASRA were officially welcomed to the conference as a sister branch of the PNA, the room erupted into thunderous and spontaneous applause which overwhelmed the NASRA group.
" The welcome we received today from our brothers and sisters from within the PNA and IFESA exceeded every expectation I had as a member of this new alliance, said Derek O'Rourke" I would like to take this opportunity to thank all those who helped make this vision a reality, most especially Des Kavanagh and his Officer Board and every branch within the PNA that graciously and courageously voted in favour of expanding this great trade union, and allow us the opportunity to self represent our National Ambulance Service colleagues.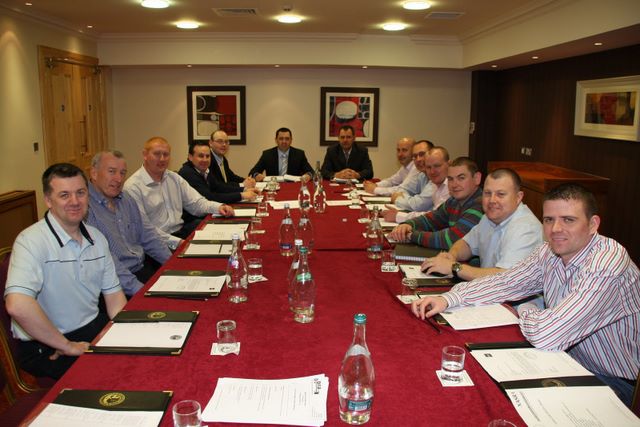 {gallery}fwconference{/gallery}