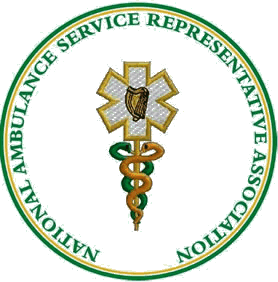 Tuesday 9 th April - Ambulance personnel members of the Psychiatric Nurses Association (PNA) will mount their sixth day of strike nationally tomorrow, Wednesday 10 th April, in their continuing campaign for their right to join, and be represented by the PNA as the union of their choice. The strike action will run from 7 a.m. to 5 p.m. 
Meanwhile, in its ongoing campaign the PNA National Ambulance Branch will hold an Extraordinary General Meeting (EGM) of its members on Thursday, April 18 th in Mullingar, Co. Westmeath to consider further escalation of  industrial action.
Over 500 PNA ambulance branch members (including paramedics, advanced paramedics and emergency medical technicians) are determined in their campaign for the fundamental right to join and be represented by the union of their choice. The members totally reject the continued effort by the HSE to force them to be members of unions they do not want to join.
Peter Hughes, PNA General Secretary, said: 'The PNA ambulance branch has successfully represented the interests of its members since the branch was established in 2010. The HSE has arbitrarily decided that because growing numbers of ambulance personnel are joining the PNA ambulance branch that it would simply refuse to engage with it or allow the branch to continue to represent these frontline health workers. No union can allow its members to be treated in this way by an employer, and in continuing their strike action tomorrow ambulance personnel are showing their determination to stand up for their basic right to union membership and representation.'
Media Contact: Derek Cunningham 086-2430535