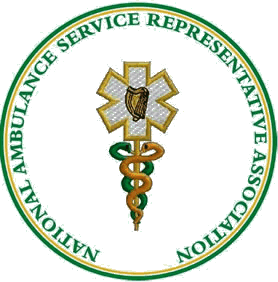 Thursday. 22 nd   Nov.: The Psychiatric Nurses Association (PNA) said today (Thurs. 22 nd   Nov.) its ambulance personnel members are determined to continue their overtime ban in pursuit of their right to be represented by the trade union of their choice and warned that the dispute could escalate. 
PNA said that despite HSE denials, there is clear evidence that ambulance services are being put under enormous pressure on a daily basis throughout the country as a result of the overtime ban by PNA's 500 ambulance personnel members.  
PNA ambulance personnel branch officers met on Monday and committed to continue their action in protest at the denial of their fundamental right to be members of the union of their choice and not of a union that the HSE wants to force them to join.
Peter Hughes PNA General Secretary said it was important for the public to be aware that the ambulance services nationally have been operating in crisis mode in recent weeks.
'The reckless and intransigence position of the HSE in its  continued refusal  to engage in negotiations with the PNA when representing its ambulance branch , or to make payroll deductions of union subscriptions for PNA ambulance personnel members has resulted in ambulance services being stretched to the limit in recent weeks since the overtime ban commenced on November 7th.'
Examples of this are:
Ambulance crews were down by 50% on a number of occasions in Cork.
On one evening last week the ambulance fleet in the S.E. of the country was operating with six of its 11 ambulance fleet due to the inability of management to fill rosters.
HSE has been redeploying Rapid Response Vehicles (RRV) for use as ambulances though these vehicles are not suited for this purpose.
Staff are being rescheduled from training to crew ambulances where crews are refusing overtime.
Since the weekend, crews have been reduced and shifts not covered in Dublin, Dundalk, Drogheda, Naas, Maynooth,  Ballina, Mulranny, Castleblayney, Tullamore, Mullingar and Portlaoise.
HSE is relying on some non-PNA staff to work back-to-back shifts with obvious implications for health and safety.
'These are just some examples of where the overtime ban is impacting. For the HSE to continue to ignore this level of disruption to ambulance services nationally in pursuit of its policy to force ambulance personnel to be part of a union they do not want to be part of is inexplicable and reckless.'
Sinead McGrath, the National Chairperson of the PNA, branch (NASRA) said  ambulance personnel members (including paramedics, advanced paramedics and emergency medical technicians)  are determined to maintain their overtime ban and warned that the dispute could escalate further in line with the overall mandate which the union has for industrial action up to and including strike.
'Our dedicated, professional ambulance members are seeing the HSE prepared to jeopardise the orderly running of the national ambulance services in order to deny PNA members the rights to be part of the union of their choice, even though the branch has successfully represented the interests of its members for the past eight years. As we head into the busiest time of the year for our emergency and frontline ambulance services I am again calling on the HSE to recognise the union membership rights of our members.'
Media Contacts: Derek Cunningham (086-2430535), Sinead McGrath (087-766 8814), Tony Gregg, (086-3344186), Peter Hughes (087-2103514)