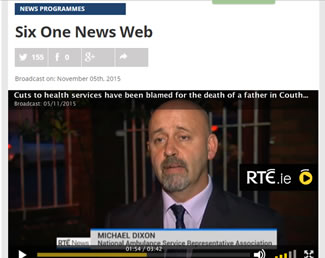 Watch NASRA Chairman , MIchael Dixon on the RTE Six One News addressing the issue of cutbacks in the ambulance service.
His comments come in the wake of the death of father of two in Co Louth amid claims that it took 40 minutes for an ambulance to reach him.
Click HERE to see the RTE Report.