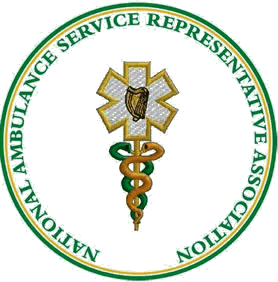 The National Ambulance Representative Association (NASRA) has today (Tuesday 29th Sept. ) called on the Health and Safety Authority (HSA) to carry out a full investigation into the safety and road worthiness of the national ambulance fleet.
The call comes following a number of incidents involving mechanical failure of ambulances which put the safety of both crews and patients in danger. In the most recent incident on 28th August an ambulance travelling from Donegal to Galway with two crew, medical team and a patient lost its wheels due to mechanical and/or structural failure. A similar incident happened in March 2014 in Drogheda when an ambulance manned by two crew lost one of its wheels.
Last week the Sinn Fein Leader, Deputy Gerry Adams T.D. raised the incidents in the Dail and revealed that he was in possession of an Independent Assessor Report regarding these vehicles which suggests that they have a design flaw.
Mr Adams told the Dail that the Report states that "sudden stress transmitted to the vehicle can result in stud wheel failure". The assessor further states that this can have serious implications for crew safety, patient safety and other road users, including pedestrians. Among the Report conclusions are that "The wheel nuts on these vehicles are too small"
NASRA National Chairman, Michael Dixon, said in light of the recent incidents and the information put on the Dail record by Deputy Adams it is now time for the HSA to act.
'This Report as outlined in the Dail, and in its detailed content which NASRA has seen, clearly points to a serious and potential fatal flaw with these vehicles which are at the front line of the emergency services. The Report amounts to independent confirmation that ambulances within the National Ambulance fleet pose a danger to crews and patients. In light of these serious concerns we are now calling on the Health and Safety Authority to carry out an immediate safety inspection and investigation on the national ambulance fleet without delay in order to secure the safety of our members and patients.'
Ends
Media Contacts: Michael Dixon 086 2704736/Sean O Donnell 087 9499205/Derek Cunningham 086 2430535