PNA General Secretary, Peter Hughes has  written to the Minister for Health, Simon Harris deploring the refusal of the HSE to engage in talks at the WRC and calling on him to intervene in the dispute on the right of PNA ambulance personnel to be members of , and represented by, the union of their choice.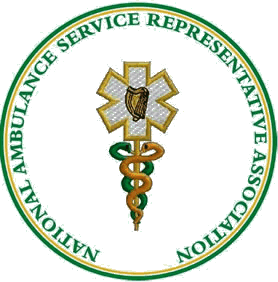 Ref: PH/EM 0119
Mr Simon Harris T.D.
Minister for Health,
Department of Health
Block 1,
Miesian Plaza,
50 – 58 Lower Baggot Street,
Dublin,
D02 XW14
17/01/19
Dear Minister Harris 
As you are aware PNA ambulance personnel members will engage in a full withdrawal of labour on the 22 nd  of January 2019 on the substantive issue of their right to be members of, and represented by, a trade union of their choice. Despite our best efforts to date the HSE have refused to engage with this union at any level on this issue except through correspondence containing threats of injunction and to include sanctions against our members through the HSE retained legal company Byrne Wallace. 
Apart from the clear abdication of responsibility by the HSE to attempt to resolve this issue by negotiation, we view their approach as a significant abuse of public funding. We note in your response to Parliamentary Questions to Deputy Claire Daly and Senator David Norris that you welcomed our deferral of this dispute to the WRC and that you prefer negotiation rather than dispute. 
Regretfully this is a realistic response not held by the HSE on this issue as demonstrated by their refusal to engage through the established industrial relations process, and their failure to date to accept the invitation to the WRC with a view to resolving this issue without the need for a withdrawal of labour. It is our view that this policy of non-communication on such a serious matter only adds to public concern regarding the provision of adequate contingencies on the day in question.  This approach by the HSE is totally unacceptable.
As you would expect we will clarify our contingency plan once again via Byrne Wallace, and finally, to the HSE, advising them of the identity of our eight area strike committees available for consultation regarding contingency and our preference for negotiation within the established disputes mechanism of the WRC. I welcome and agree with your view on this matter to date that engagement between the parties is reasonable and sensible at this juncture, especially given the approaching deadline of the serious escalation of the dispute.
I would ask that you intervene to avoid what we view as a dispute that is resolvable and which has been unnecessarily forced on our ambulance personnel members. This is particularly the case in light of the WRCs availability to facilitate a resolution that would avoid the need for the planned action.
I would appreciate your immediate consideration of this correspondence.
Yours sincerely,
Peter Hughes
General Secretary